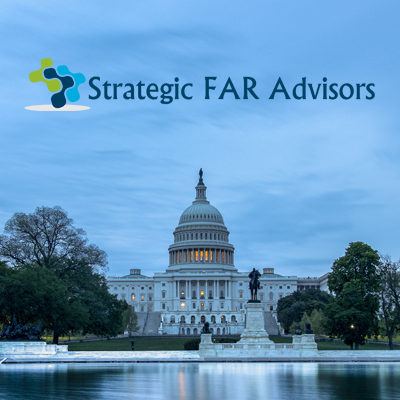 Solving The Puzzle Of Government Contracting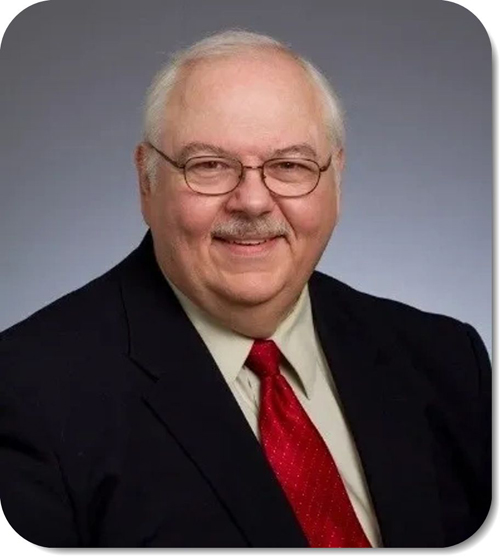 In 1977, Mr. Bonuccelli started working with Government contracts at a Washington DC University. He left there to become an auditor for DCAA where he excelled and was promoted to a Senior auditor. While there, he completed his Masters Degree in Accounting and earned his CPA. Then he left to become the CFO for a rapidly growing Government Contractor that he helped grow from 48 staff to more than 250. He left to pursue a PhD in Accounting when events led him to join the PWC Government Contractor Consulting Service where he successfully increased the profits of clients by millions of dollars a year by providing them with insightful advice. He also has provided litigation consulting services for fraud, breach of contract, bid protest and equitable adjustments. His efforts have helped numerous clients recover hundreds of millions of dollars related to accounting and pricing issues.
Upon leaving PWC, he co-founded Sacks & Bonuccelli, Inc. where he worked closely with Bernie Sacks, a former member of the CAS Board Staff and author of CAS 412 and 413. They addressed numerous CAS and FAR issues with many clients and worked on numerous bid protests. After Bernie retired and later passed away, He took the position of CFO at ISN Corporation where he was deeply involved in several equitable claims and court cases involving interpretations of the FAR. He helped ISN recover several million dollars related to its equitable adjustment claims. All while successfully managing the financial and accounting requirements of the company and producing quality financial reporting under the JAMIS accounting system.
After almost 5 years as CFO, Charlie left and became a Principal of Argy, Wiltse & Robinson, PC where he assisted many clients in addressing CAS, FAR Part 31 allowability of cost, executive compensation, termination claims and equitable adjustments. He was engaged on 15 bid protests as a cost expert that resulted in 13 cases being won. He assisted clients in preparing Incurred cost submissions. He also worked on several litigation consulting cases involving fraud, breach of contract and financial analysis. He assisted companies in designing and documenting key business systems to withstand audits by DCAA.
He left Argy in 2011 and hung his shingle to help companies and law firms of all sizes address their Government contract issues and business system requirements.
During his entire career, Mr. Bonuccelli has been outspoken in his comments on the effect that proposed and adopted changes in FAR and CAS have on companies. His insightful views have helped companies cope with multiple changes while achieving the goal of making a profit.
Mr. Bonuccelli has a holistic approach to applying federal laws and regulations to a business. This approach has provided practical solutions and concrete results to clients of all sizes. His greatest achievement for a company is to increase its bottom line and to provide long term solutions
Companies that he consulted with regarding accounting and CAS issues in his career are Mine Safety Appliances (MSA), Corning Inc., IBM Federal Systems, United Technologies Corporation, Unisys Corporation and Balfour Beatty to name a few.
Our Commitment To Clients
Mission Statement
To bring each of our Government contractor clients brilliant business results at a reasonable price. We accomplish this by providing clients with the absolute best business advice and services appropriate for its size and industry consistent with the laws of God and to help them achieve outstanding increases in revenues and profits while complying with applicable federal procurement laws and regulations. We will help each client become admired and respected by the Government and peers in its respective industry.
Strategic FAR Advisors, LLS has outstanding small and large business experience and can answer just about any Federal regulation question. Our consultants have helped Government contractors grow rapidly and can respond with true expertise on the pricing, financing, administrative and accounting issues. Strategic FAR Advisors, LLC can deal with the Defense Contract Audit Agency (DCAA) and other Government audits. We are a firm whose expertise is been recognized by General Accounting Office (GAO) and Federal Courts.
A savvy company will know its Government customer and how it procures goods and services as well as the regulatory requirements that must be met to win new contracts and keep their existing Government contracts.
Having the expertise at Strategic Far Advisors on your side for pricing, accounting and administration will ensure your company is positioned to take advantage of the Federal procurement environment while proactively complying with your contractual and regulatory requirements.