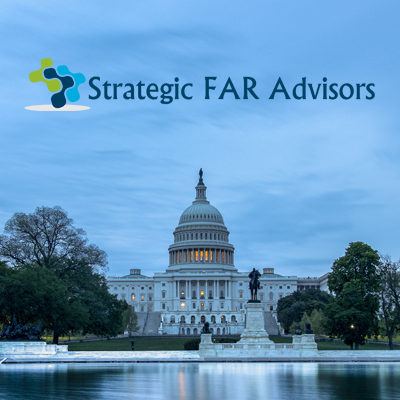 Solving The Puzzle Of Government Contracting
Government Contractor
Purchasing Systems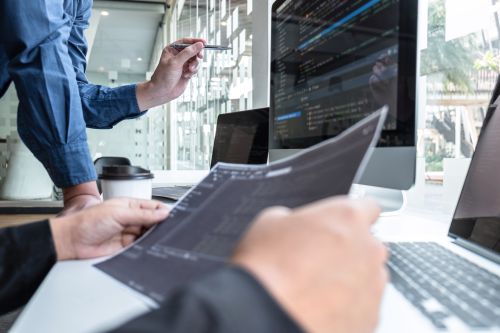 Business with Government Department of Defense (DoD) contracts that fall under certain Federal guidelines may need a purchasing system that is in compliance to avoid loss of contact or withholding of payments. Strategic FAR Advisors, LLC is your best choice for a consulting partner to help you design and impliment compliant purchasing policies.
According to Acquistion.gov, Purchasing system means the Contractor's system or systems for purchasing and subcontracting, including make-or-buy decisions, the selection of vendors, analysis of quoted prices, negotiation of prices with vendors, placing and administering of orders, and expediting delivery of materials. "Significant deficiency" means a shortcoming in the system that materially affects the ability of officials of the Department of Defense to rely upon information produced by the system that is needed for management purposes.   As the the Contractor, you are responsible to establish and maintain an acceptable purchasing system. Failure to maintain an acceptable purchasing system may result in disapproval of the system by the Contracting Officer and/or withholding of payments.
With Strategic FAR Advisors, LLC's help, you can develop a purchasing system plan that covers pertinent phases of a your purchasing system (preaward, postaward, performance, and contract completion) and pertinent operations that affect purchasing and subcontracting. The plan may also provide for reviewing the effectiveness of any corrective actions taken as a result of previous Government recommendations.
Contact Strategic FAR Advisors, LLC today should you need expert assistance with your Government Contractor Purchasing System.
Our Commitment To Clients
Mission Statement
To bring each of our Government contractor clients brilliant business results at a reasonable price. We accomplish this by providing clients with the absolute best business advice and services appropriate for its size and industry consistent with the laws of God and to help them achieve outstanding increases in revenues and profits while complying with applicable federal procurement laws and regulations. We will help each client become admired and respected by the Government and peers in its respective industry.
Strategic FAR Advisors, LLS has outstanding small and large business experience and can answer just about any Federal regulation question. Our consultants have helped Government contractors grow rapidly and can respond with true expertise on the pricing, financing, administrative and accounting issues. Strategic FAR Advisors, LLC can deal with the Defense Contract Audit Agency (DCAA) and other Government audits. We are a firm whose expertise is been recognized by General Accounting Office (GAO) and Federal Courts.
A savvy company will know its Government customer and how it procures goods and services as well as the regulatory requirements that must be met to win new contracts and keep their existing Government contracts.
Having the expertise at Strategic Far Advisors on your side for pricing, accounting and administration will ensure your company is positioned to take advantage of the Federal procurement environment while proactively complying with your contractual and regulatory requirements.